Saans Story
The Old Saans Downtown Gallery
Saans Photography began in 1952. The downtown Salt Lake City studio was originally owned and operated by well-known photographer Stewart Craig. Craig started the company with some of his fellow artists. They put a few letters of their last names together and created 'Saans'. We wonder if any of them would have imagined that the studio would still be in business more than 60 years later.
As one of Salt Lake City's best and most reputable photography studios, Saans has photographed headshots and professional portraits for generations of Salt Lake City leaders who have worked in Utah's businesses, law firms and universities. Saans has photographed judges, celebrities and long-time Utah residents and families. The studio still maintains its historic archives dating back decades.
Under Stuart Craig's direction, Saans quickly became a successful, high-end studio in Salt Lake City that primarily serviced businesses and individuals for professional and corporate photography. We've also been told by the parents of some of current clients that this was the studio of choice for their high school senior portraits.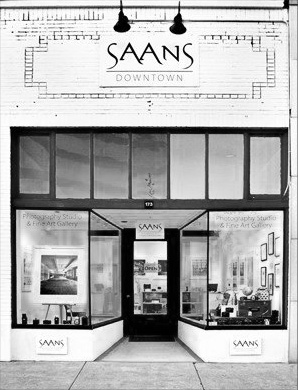 A New Era Begins
Over 6 years ago Saans Photography was purchased by local professional photographer and photography educator, Jaron Horrocks. He and his team of photographers carry on the Saans tradition by providing corporate, commercial and lifestyle photography in a professional, creative way.
Save